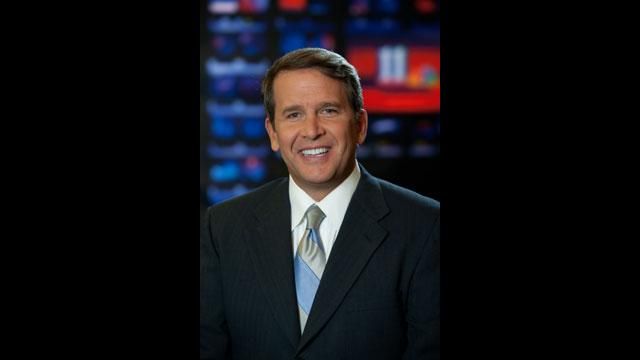 Ted Hall joined 11Alive in January 2006, working in Knoxville, Tennessee for 18 years prior to that. Ted was regularly named East Tennessee's favorite news anchor, an Edward R. Murrow Award for writing, reporting, hosting and co-producing the best news documentary. Best of Gannett, Best Anchor. Associated Press, SPJ, and AABJ awards.
Mr. Hall went to Bethel College and Brown Institute in Minneapolis, Minnesota, and started broadcasting in 1983 in some of the smallest but most enjoyable places imaginable. He was also a disc jockey, news and sportscaster and commercial producer at KNAB-AM/FM in Burlington, Colorado followed by the smallest TV station in the country, KLOE-TV in Goodland, Kansas. From KLOE, he went to KWCH-TV in Wichita, Kansas as a morning news anchor. He then did sports in Lawrence and Topeka, Kansas before heading to Knoxville. Ted Hall's career highlights include reporting for CBS Network News during a multiple murder in Western Kansas, sports reporting for ESPN and serving as a reporter for NBC News Channel.
He is happy to be involved with several charities in the Atlanta area: Coaches Curing Kids Cancer, The American Cancer Society, The Brain Tumor Foundation For Children, SafePath, CASA and others. Ted is active doing whatever his kids are doing: church, Braves, Thrashers, Hawks or Falcons games, movies, concerts, speaking to schools, churches or other groups. On the weekends, he loves to: UNPLUG, relax…spend time with his family.